︎Donate to keep this event free and open to the public︎.
Boston Center for the Arts (BCA)

and

Bodega

team up to present the fifth Boston Art Book Fair, a free, all-ages weekend celebrating art, text, print and the myriad ways artists find expression through — and push the definition of! — these forms. This much anticipated annual event invites active engagement, engages all the senses, and has the goal of connecting art with community as broadly as possible. Sign up for the Boston Center for the Arts newsletter to get updates!
---
2o23 Exhibitors
Special Thanks to our Exhibiting Sponsors:
---
---

Exhibitors: Remember to make your analog work more collectible with a colophon ︎


---
2o23 Programming
---

*Available for Extra Special Ticket Buyers and higher.
---
SATURDAY
NOV. 11
Noon—7pm
Free / All Ages
Refreshments
Culture Pop, Kohi Coffee

Public Programs and Workshops
Please RSVP to each program or workshop you wish to attend, so that we can monitor capacity.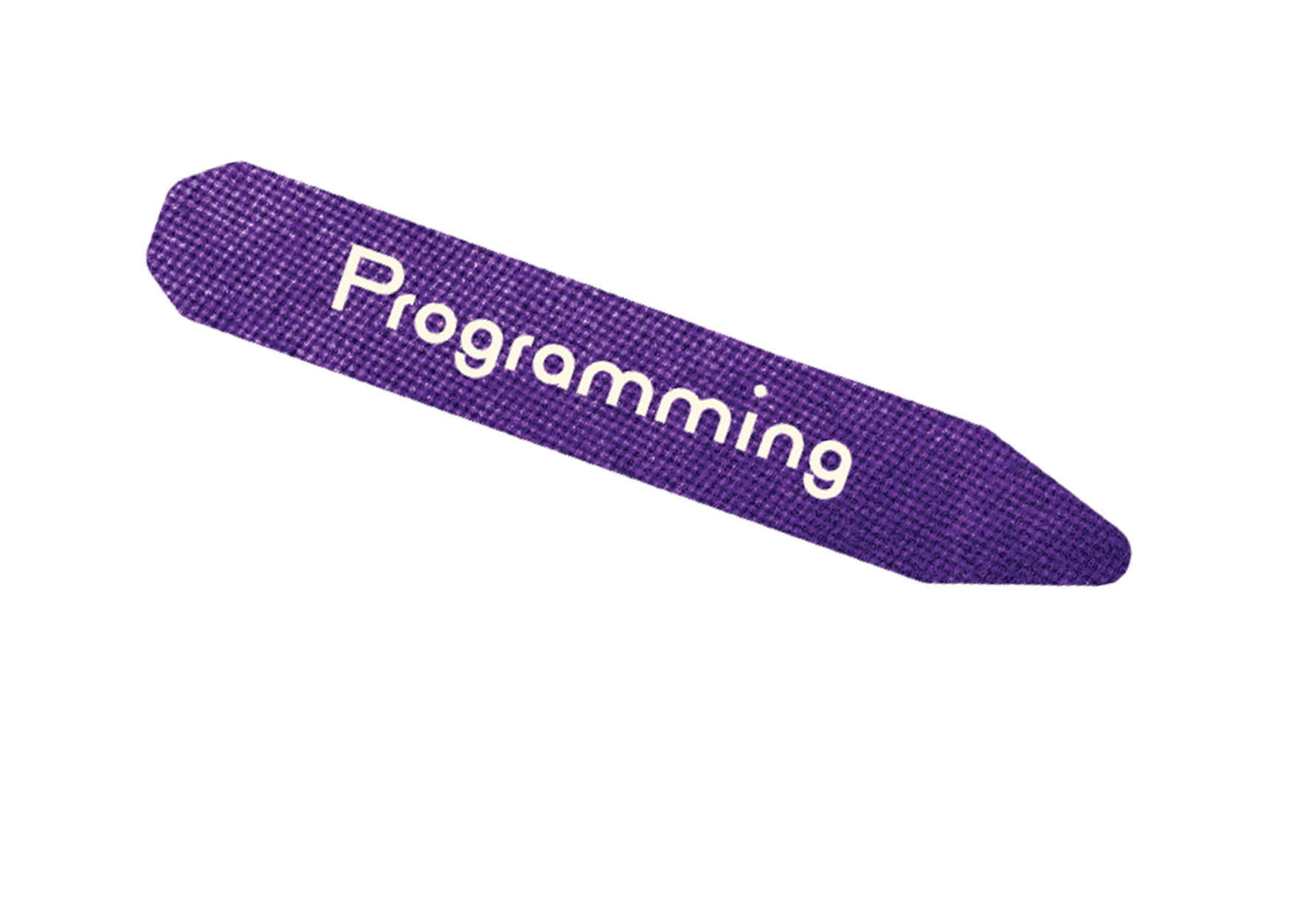 1—2pm
Black Box Theatre

Food for Thought: Zine Making Workshop with Cristina Hajosy
Join book and zine artist Cristina Hajosy for a foodie zine-making experience. Explore Cristina's eclectic collage materials for inspiration, or bring your own ephemera to add to the mix. Whether it's a favorite food, foreign food disaster, or something more conceptual, food zines take an infinite number of forms. All skill levels are welcome, all materials included, capacity limited to 25 attendees.

Cristina Hajosy is an artist and art educator check out her mushroom-related and Vagonion zines at her table, and online at hajosyarts.com


2:30—3:30pm
Black Box Theatre

Reimagining Memorials both Public and Private A conversation with Crystalle Lacouture and Michael P. Murphy, moderated by Kristin Parker in collaboration with Praise Shadows Art Gallery

In a moment when public memorials, their subject matter, and authorship are being turned on its head, artist Crystalle Lacouture discusses her debut book Eleven Months, Touching the World, a memorial and conceptual project. In conversation with Kristin Parker, Lead Curator of the Arts at Boston Public Library, and well-known social justice architect Michael P. Murphy, the panel discusses ways of rethinking the making and meaning of memorials both public and private.

Organized with Praise Shadows Art Gallery in connection with their exhibition Crystalle Lacouture, Evening's Evening, on view October 20 through November 26, 2023.
4—5pm
Black Box Theatre

Like an Instrument: Live Sound & Text Participatory Experience
with dispersed holdings

What is it to read? To be in a field of language; to defy a daily experience of space-time; to think with and against and beyond another. Through live sound and text, New York-based reading residency dispersed holdings and friends will venture an answer: perhaps to read is to be "like an instrument that someone is playing."

dispersed holdings is an artist-run platform for experimental publishing and listening practices founded in 2015 by Sal Randolph and David Richardson. Find them tabling at the Boston Art Book Fair 2023 or online at dispersedholdings.net


5:30—6:30pm
Black Box Theatre

Panel: The Civic Subversion of Artists Within Government
Moderated by
Karin Goodfellow
from the City of Boston's Mayor's Office of Arts and Culture
with 2022-23 AIR residents: audio-documentarian Heloiza Barbosa, playwright and musician Jaronzie Harris, dancer and disability activist Ellice Patterson, and artist, designer, and writer Melissa Q. Teng.
The Boston Artist-in-Residence (AIR) Program started in 2015, amidst a decade characterized by people around the world waking up to the urgent need for collective action to fight for a just society. In this panel, artists and changemakers at the City of Boston will share their experiences and visions for how the City's systems might be reimagined through poetic and civic strategies. They will reflect on challenges they faced as they collaborated to confront systemic injuries and injustices and create chang
Boston AIR is the City of Boston's artist residency program where a group of artists collaborate with City of Boston partners to co-design projects that imagine and test new approaches to challenges the City faces.
7–9pm
Mills Gallery

Rumors and Gossips: Collective Drawing Experiment
with Mills Gallery exhibiting artist Cristóbal Cea
*Refreshments will be provided!
Join artist Cristóbal Cea for an interactive drawing experiment. In the exhibition
Cristóbal Cea: No Monsters, No Paradise
curated by Byte Footage, the artist re-imagines monsters described by Europeans during the Colonization of the Americas. Gather with us in the Mills Gallery, Boston Center for the Arts, to hear more about Cea's work and participate in a creative exercise by collectively drawing monsters and creatures as described in different journals, books, and written myths– come by to draw, gossip and enjoy refreshments after a day full of art books.
---
In the BCA Cyclorama
Art/Books by over 140 Exhibitors
Block Party Seating Installation by Limited Time Engagement
Interactive cut-paper animation experience from Gif-O-Graf
**Please note: Masks are required on Sunday from 12–2pm in the Cyclorama**
Refreshments
Culture Pop, Kohi Coffee
Public Programs and Workshops
Please RSVP to each program or workshop you wish to attend, so that we can monitor capacity.

12:30–1:30pm
Black Box Theatre

From Plant to Paper: Magic of Papermaking with Kim Schwenk and Rick Boyd from The Great Oak Grove Artist Cooperative.
From plant to process to manifestation, workshop participants will collectively understand the process of papermaking from the deconstruction to the re-binding of materials to form a single sheet of paper. Paper is so versatile as a medium beyond books; paper adapts and transforms into vessels of craft for many purposes. Participants will have the opportunity to collectively add plant or other soluble material to the base pulp from which the sheets will form. Once dry, workshop participants can take their finished sheet with them.
All skill levels are welcome, all materials included, capacity limited to 25 attendees. RSVP and come 5 minutes early to guarantee your spot.
The Great Oak Grove is a thriving community of diverse artists, makers, witches, activists, and healers living authentically in a supportive, inclusive, and collaborative environment. This cooperative was founded by Kim Schwenk, a folk magic practitioner, book scholar, and an antiquarian bookseller and by Rick Boyd, a German-born intuitive folk witch, storyteller, teacher, occultist, magical artist, and diviner. Find them tabling at the Boston Art Book Fair 2023 or online at
TheGreatOakGrove.com
2–3pm
Black Box Theatre

Conversation: Follow the Light hosted by Malakhai Pearson


Follow the Light is an informal conversation between visual artists to be able to discuss process, work, ideation, and implementation. This experience is aimed to inspire and elevate the selected works. The talk will be hosted by Director and Photographer Malakhai Pearson and Produced by Thunder Road Projects.
With panelists
Lauren O'Neil
a a photographer, designer, & art director based in New England;
MAVVRO,
Mav is an artist, photographer, and creative director based out of Lawrence, MA who specializes in portraiture, fashion, and editorial; and
Bountheng Tanakhone
, a Laotian-American photographer based in Boston. His work mainly focuses on building up both the community and elevating the stories of those members in them.
Malakhai Pearson
is a Director and Photographer from Boston. Find him tabling at the Boston Art Book Fair 2023 or online at
malakhaipearson.com
3:30–4:30pm
Black Box Theatre

Creative Journey Panel: Conversation
Moderated by Frank Rivera / The Department of Public Peace Works
with panelists Donica White Global Brand Manager Development & Marketing for Transformers at Hasbro, Sabrina Chaudhary, Co-Owner / Digital Marketing Strategies + Event Curation at Stay Silent (Agency), and Elizabeth Natola, Director of Closer To Market Footwear at Converse.
The discussion will explore the creative beginnings of three professionals working in Design, Marketing, and Art. The conversation will range from childhood creative exploration to realizing a creative career path. Each guest has a unique story and approaches their respective jobs from different angles.
Frank Rivera
from the
The Department of Public Peace Works
is tabling at the Boston Art Book Fair 2023 or find them on Instagram @publicpeaceworks
---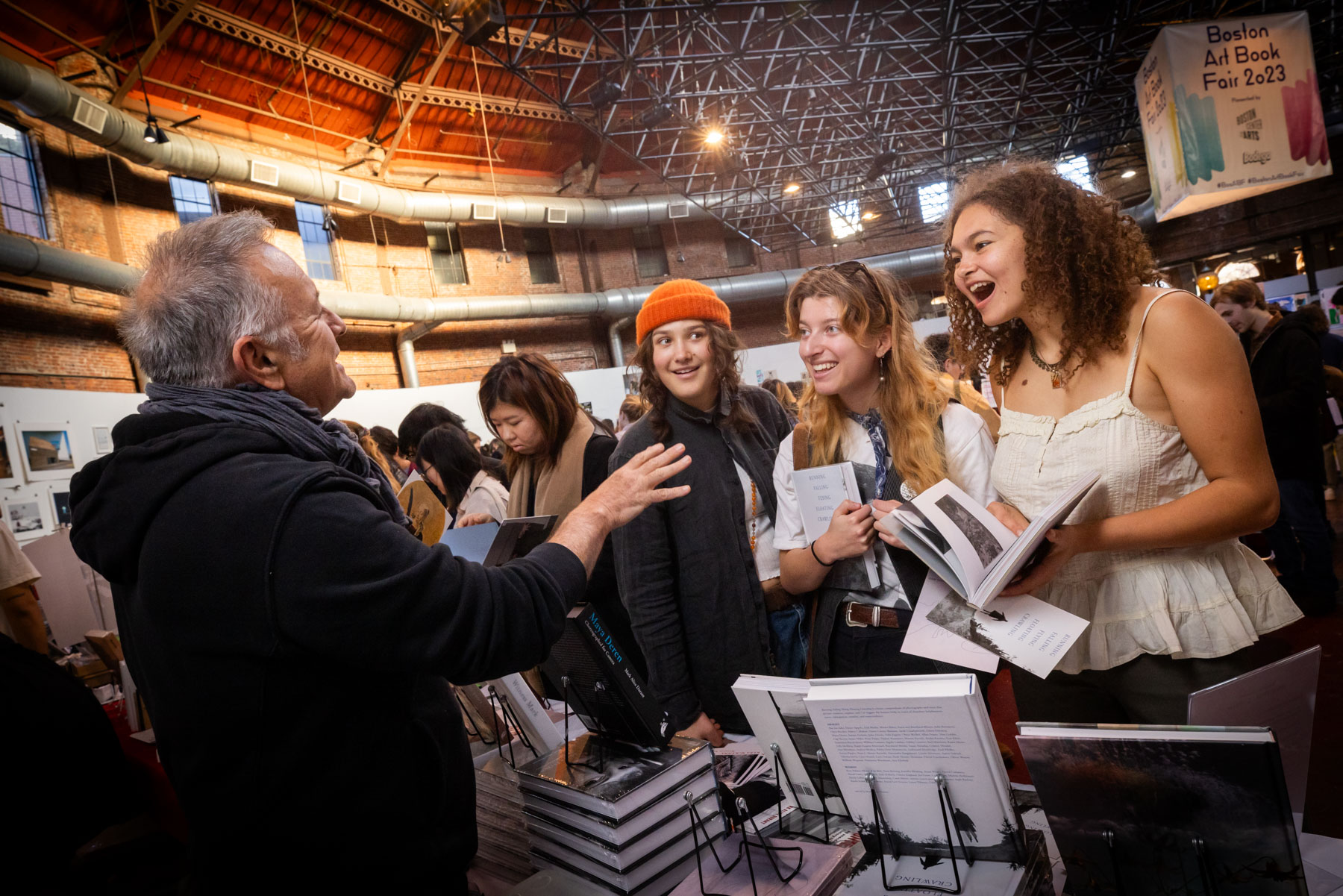 Photos by Melissa Blackall