Designed by our friends at PROPS
2018 EXHIBITORS


ANTHOLOGY EDITIONS • AUTHORIZED TO WORK IN THE US • BENJAMIN OGILVY PROJECTS • SYBIL PRESS • ELSKA MAGAZINE • PAUL SOULELLIS • HOMOCATS • HANNAH BURR • SUE MURAD • AMADEUS • DRAW DOWN BOOKS • KARL STEVENS • JONATHAN GITELSON • AINT–BAD • ORANBEG PRESS • THE CHART • FRUITLANDS MUSEUM • GREYING GHOST • CULTURAL HERITAGE BOOKS • CAPRICIOUS • ALYSSA MINAHAN • EMILY VALLEE • ABDUL FATTAH ISMAIL/EXTENDED SYLLABLES • MIT PRESS • +KRIS GRAVES PROJECTS • ANGELA HUANG • JONATHAN COWAN • MAX RAZDOW • HEADMASTER • ARIF QAZI • ALEX LUKAS • MOON EATERS • HASSLA • PUBLICATION STUDIO HUDSON • NICK ZAREMBA AND MATTHEW ZAREMBA • SIGLIO PRESS • DUST COLLECTIVE • LITTLE MOUNTAIN PRESS • JUDITH STENNEKEN • KATHERINE SMALL GALLERY • LUCKY RISOGRAPH • PART-TIME PIGEON • LITTLE SOUND MAGAZINE • CHRISTINE TING • ELEMENTARY PRESS • NAKIA HILL • HALEIGH MUN • HAYLEY KIM • IMAGE TEXT ITHACA • YELLOW OCHRE STUDIO • A_OK EDITIONS • PUT A EGG ON IT • HELEN_ILLUST • GRLSQUASH • EGLESTON ART FACTORY OUTLET • LAVENDER MENACE PRESS • ZOÁRD TYEKLÁR • NORTH BENNET STREET SCHOOL • 2A.M. GUMBO • BRICKS FROM THE KILN • ARTBOOK | D.A.P. • RAYNA LO • QUIET PAGES PRESS • HARLEQUIN CREATURE • JENNIFER CALANDRA • MATTHEW EMMONS/SECOND AT BEST • MATTHEW BEAUCHEMIN AND ANGELIQUE ALVAREZ • THE BOSTON COMPASS • CLARE BENSON/DANA MUELLER/BETSY SCHNEIDER • CALEB COLE AND GREER MULDOWNEY • DAVE ORTEGA • MONTEZ PRESS • PRINTJOB PRESS • SMFA/TUFTS • BCA ARTIST STUDIOS BUILDING • BOMB MAGAZINE • BOSTON ART REVIEW • VACANCY • PROPS • FLUX FACTORY • WING CLUB • ADAM JASON COHEN • A.R.T.S.Y. MAGAZINE • CAMBRASINE • UTILITIES INCLUDED • FREE WITCH PRESS • HOLY CROW • JOSHUA BRENNAN • MASS LOVE DISTRO • METRODOGS PUBLICATIONS • MIKE MANDEL AND CHANTAL ZAKARI • RECENTLY • ROBERT C. VOSE III PUBLISHER • STUDIO HUMAN BEINGS • THANKYOU_SEAN • THE MONACELLI PRESS • TIS BOOKS • ADJECTIVE ART & FRAMING • RANDOM MAN EDITIONS • CARPENTER CENTER BOOKSHOP • APERTURE • ORBIS EDITIONS • FULLY BOOKED • MIXED GREENS & FRIENDS • IMPRACTICAL LABOR • MELINDA MELMOTH • THE BETTYS • WOMEN IN PRINT • HAJOSY ARTS• SUBJECTIVELY, OBJECTIVE • MIREIDYS GARCIA (THE HANDMADE HUMAN) • UNBAG • MEDIA_RINS • SIDEWALK BOTANIST • MARIA NEGULESCU



---
ART INSTALLATIONS
Melanie Bernier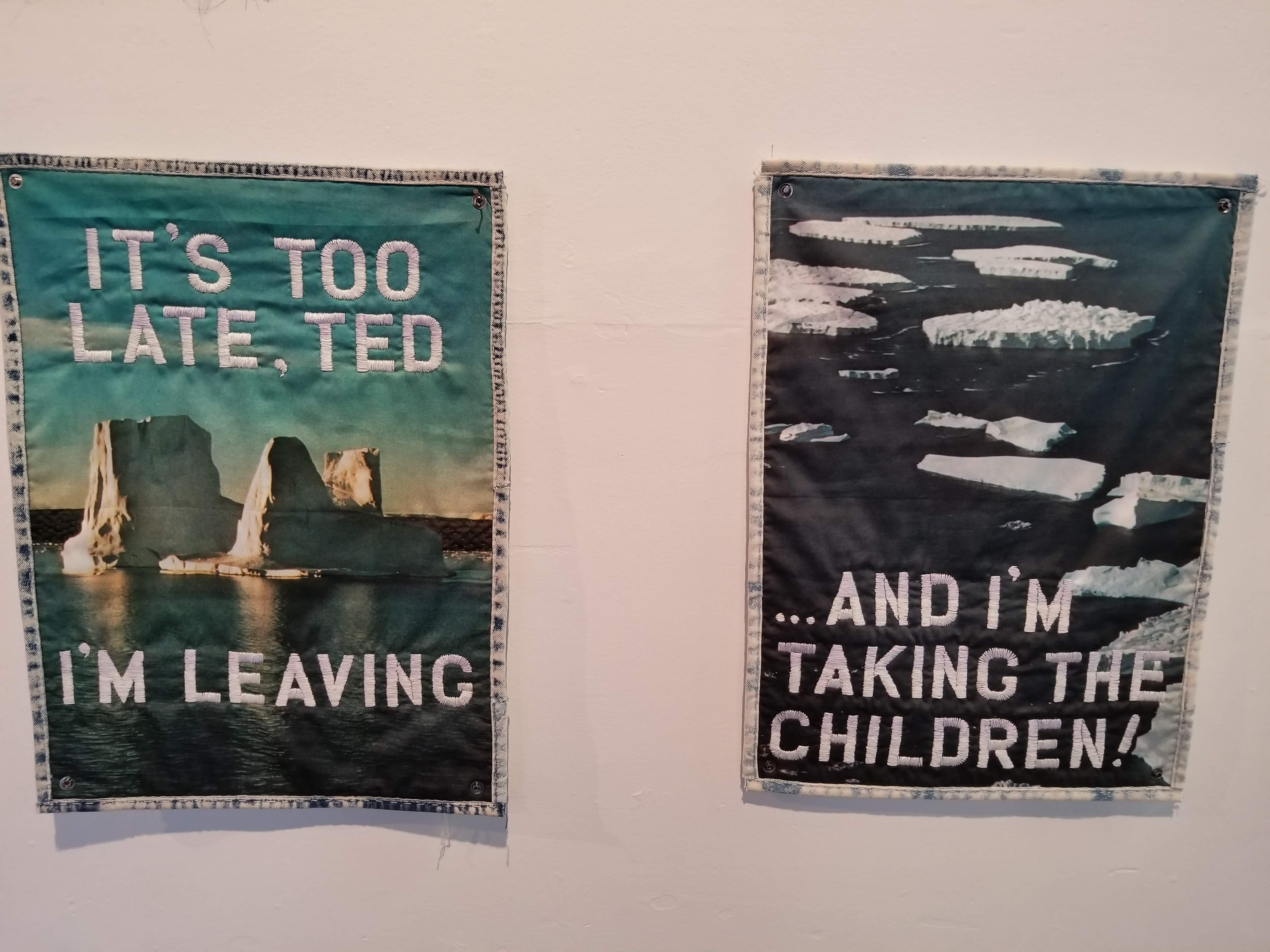 PNEUAHAUS
PROGRAMMING
FRIDAY
Oct 12
6-9pm
Ticketed VIP Preview Party.

Complimentary Bar, limited edition ticket and DJ sets by Yvng Pavl & Lunamariposa

Interactive Screen Printing with A.R.T.S.Y. Magazine.
---
SATURDAY
Oct 13
Noon-8pm
Free / All Ages
All Day
DJ Sets by: Jhnny Stevens, Nighttime Sunshine, Slick Vick, Wheresnasty
1:00pm
Publishing As Practice As Resistance
Artist Talk with Paul Soulellis

Printed Web 6 (queer.archive.work) is the final issue of Printed Web, a series edited and published by Paul Soulellis since 2013. It's an urgent act of publishing that closes out one archive to begin a new one—queer, radical, and as yet, unnamed. It's an assembling of queer methodologies, with a particular view towards network culture, failure, and refutation

2:00pm
Creating Space
Panel discussion moderated by Jameson Johnson, founder and editor in chief of Boston Art Review, and Ellen Shakespear, co-founder of Spaceus

This panel will explore the spaces, organizations, and publications currently working in Boston to make room for art engagement in the city.


3:00pm
Localized Vernacular Name Writing: Text on the American Landscape
Talk and Historical Contextualization by Alex Lukas

Using images and content from his Written Names zine series–names written in nails in 1969 and 1970 along a now-abandoned stretch of train tracks in Cambridge, names written in stones outside a California ghost town and more–artist/publisher Alex Lukas talks about his investigation into localized vernacular name writing traditions. Looking at graffiti historically as a tool of both empowerment and colonialism, Lukas presents examples ranging from Pompey's Pillar in Montana (the last physical remnant of the Lewis and Clarke Expedition) through WWII's iconic "Kilroy Was Here" (purportedly started in a Quincy, MA shipyard), into the development of pseudonym-based style writing in the late 1960s. As part of his larger examination of text on the larger American landscape, Lukas will focus on Boston's street art and graffiti subculture, coupling their development with histories of gentrification and urban redevelopment, the legacy of school desegregation, and larger social histories of the city.


4:00pm
Extended Syllables
Sound and spoken word event with Abdul Fattah Ismail
Extended Syllables
(
https://www.extendedsyllables.com/
) is the debut poetry book collection of Abdul Fattah Ismail, who uses the medium to explore key topics of our lives. He will perform selections from the book together with members of a live jazz jam band, followed by a book signing.
5:00pm
Highsnobiety: On The Intersection of DIY, Street, & Print
Panel discussion moderated by Jian DeLeon(Highsnobiety Editor) with Russ Pope, Adam Jason Cohen, and Oliver Mak


---
SUNDAY
Oct 14
Noon-6pm
Free / All Ages
All Day
DJ Sets by: Dayglow, Nighttime Sunshine, Medina 5k (Live MPC Set)
1:00pm
Zine Making Workshop
with Mooneaters
2:00pm
Book Binding Workshop
with Harlequin Creature

Meghan Forbes of harlequin creature* will offer a book binding workshop, appropriate for all levels and ages (small children should be accompanied by an adult). Participants will learn to make a three-hole pamphlet stitch book, which involve some measuring, folding and simple sewing. The book can be decorated on the spot to create a final product, or can be used as a notebook to be filled in later. All materials will be provided.

LIMITED EDITIONS
Screenprint Edition of 70. Design by PROPS, printed by Trifecta Editions
---
PRESS
The City of Boston Declared Nov 8, 2018 - Boston Art Book Fair Day in the City!
BU TODAY
---
ABOUT


Boston Center for the Arts (BCA) and Bodega team up again to present the third annual Boston Art Book Fair from November 8-10 in BCA's historic Cyclorama. As one of the largest Art Book Fairs on the East Coast, this curated event will feature over 120 exhibitors, artists and publishers.
With art installations, DJs, workshops, panels, and a chance to mingle with truly innovative artists and creatives of our generation, this year's fair invites audiences of all ages to engage in an art-filled weekend to expand their ideas about print. Boston Art Book Fair is curated and founded by Randi Hopkins and Oliver Mak.

---
SPONSORS


Boston Art Book Fair would not be possible without generous support from our sponsors.


Special Thanks